Community Reputation
265
Excellent
15 Followers
About ANA_GAR
Rank

Friendly Neighborhood Luker


Birthday

11/15/94
Profile Information
Gender

Female

Location

USA
About Me
Hey, thanks for the visit.
I started playing games on the NES,SNES,N64,and hogging arcade cabinets when I was 4.
I'm more of a lurker and I like to see what others are doing.
If you need help or just have another friend on your list add me. I don't buy DLC maps though. Even if I have trophies I'll still help out. I have a PS3, PS4, and PS Vita.
PSN, NID, STEAM: ANA_GAR
XBL: ANAGARXB
3DS/FC: 4441-9981-8329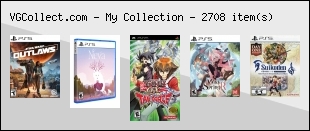 WORKING ON:
[ON/OFF]