Announcements

Take a look at who won them here and give them congratulations!     
Community Reputation
258
Excellent
69 Followers
About kittygirl2010
Rank

Premium Member


Birthday

09/04/90
Profile Information
Gender

Female

Location

Is that really any of your business?

Interests

Reading, writing, cooking
About Me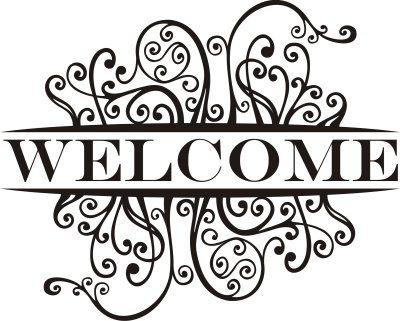 About Me!!!
There isn't really much to say about me...

I'm a southern girl and  proud.
Coffee is my savior! I don't know what I would do without it!
People say my eyes are my best feature and I couldn't agree more.
When people find out I'm a girl who loves video games, it blows their minds.  I don't really know why.
I'm not the best gamer in the world, but I try.


In my opinion, there is more to life then worrying about what others choose to do with theirs.
My gaming goals for 2018!
1. Have 45 platinums (50 as a stretch goal)
2. Overcome Hard Mode in a game of my choosing. (Because I hate hard mode on everything. It scares me.)
3. 3,000 Trophies
Hobbies
Gaming (duh)
Cooking: I took culinary for two years in high school and I loved it( although it was a very pressure inducing class.) I try to cook a real meal at least three times a week. I mostly just like to cook for other people.
I LOVE to write! It's always been a passion of mine and very rewarding when people respond.
I'm not the best writer in the world, but if you want to check my stuff out anyway here's the link: https://www.fanfiction.net/u/2942366/kittygirl2010
Reading: It's my solution to a rainy day, and it helps me get away from the real world.
Milestones
 Borderland Defender! My first ever platinum!
This is when my gaming obsessions started even though I had been playing games since PS 1 and Gamecube came out.
  Resident Evil 6! Probably my most personal platinum I have. 
This was the first platinum that I obtained that made me play Professional difficulty by myself without a co-op partner! @[email protected] Just thinking about all the stress this game gave me makes my head spin. At the same time, I'm proud of it because I know that I'll never endure something like this ever again! (I hope
)
 Top Dog! My favorite platinum trohy!
This game blew me away! It's art style is absolutely beautiful and the story is really good too (Though a bit humorous at times.) When I found out that this game use to be a ps2 game (or was it ps1?) I freaked out mainly due to me never knowing about it. So when I saw the HD remake for ps3, I decided to try it out. (I'm a sucker for Asian style art) Needless to say, it was one of the best gaming experiences I've ever had. I'm a little mad at myself for not discovering it sooner.
Favorites
Food: :/ that's a tough one....I like anything but fish >.< never liked the taste.
Games: RPGs are my main passion, but I like shooters too. (Not the generic Call of Duty though :/)
Book: That's a hard one too. If I had to pick though, it would be the Warriors series by Erin Hunter.
TV Shows: Game Of Thrones, The Walking Dead, Defiance
"Any woman is just as capable of being a hero as any man." - Hayao Miyazaki